Due to her irresistible beauty and melodious voice, American singer and actress Selena Gomez is one of the most popular personalities in the world these days. Throughout the world, she enjoys a massive fan following. More than 404 million people follow her on social media.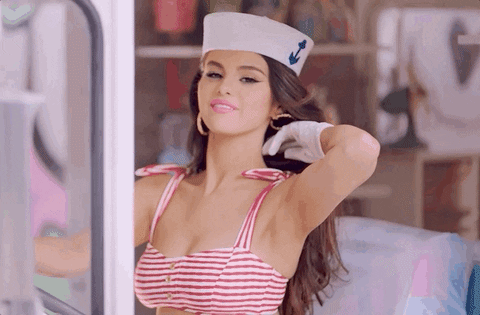 Apart from this, Selena was also popular for dating international icon Justin Bieber. She first met him as a teenager in 2009, and in 2011, the actress confirmed that they both are dating. In 2014, the couple parted ways and Justin started dating his present-wife Hailey Bieber.
However, Selena Gomez once again grabbed the headline because of her ex-boyfriend's wife. Actually, Hailey Bieber and her friend Kylie Jenner trolled Selena through their Instagram stories but deleted them later.
As soon as this news went viral on the internet, Selena's fans started sending death threats to Hailey on social media. So recently, Selena came out in support of Hailey Bieber and asked her fans to stop all of this immediately.
Selena Gomez Urged Her Fans to Stop Bullying And Spreading Hate for Hailey Bieber
For over a month, Selena Gomez's fans are sending hate and death threats to Justin Bieber's Wife Hailey Bieber. When it got out of control, Hailey reached out to Selena to stop all of this
So, through a recent Instagram story, Selena asked her fans to stop this immediately. The actress said that it is not what she wants and no one should have to experience hate this amount of hate.
In her words, she wrote, "Hailey Bieber reached out to me and let me know that she has been receiving death threats and such hateful negativity. This isn't what I stand for. No one should have to experience hate or bullying. I've always advocated for kindness and really want all of this to stop."
Check out her story here:
Hailey Bieber Thanked Selena Gomez for Helping Her
As soon as Selena Gomez posted the Instagram story, Hailey Bieber wrote a heartfelt for her in reply. She said, "I want to thank Selena for speaking out, as her and I have been discussing the last few weeks how to move past this ongoing narrative between her and I."
She added, "The last few weeks have been very hard for everyone involved and millions of people are seeing so much hate around this, which is extremely harmful."
"While social media is an incredible way to connect and build community, moments like this only create extreme division instead of bringing people together. Things can always be taken out of context or construed differently than they were intended. We all need to be more thoughtful about what we post and what we say, including myself."
"In the end, I believe love will always be bigger than hate and negativity, and there is always an opportunity to meet each other with more empathy and compassion."
Check the story here:
Besides all this, check out some beautiful pictures of Selena Gomez here: