Most of the time, people only look for leading stars before watching a movie. But there have been times when the supporting actors overshadowed the main cast.
It mostly happens with actresses because they have to face more competition when it comes to beauty, acting and style. And sometimes it happens because of scripts.
So, without wasting time, here's the list of 10 female characters in Bollywood movies who outdo the lead heroines.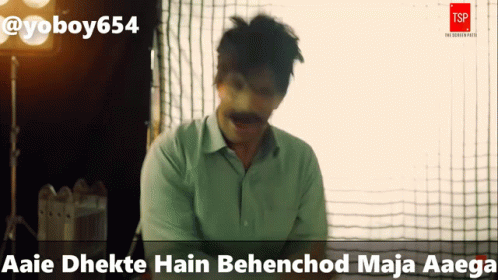 10 Bollywood Female Characters Who Overshadowed Main Heroine
1. Saba in Ae Dil Hai Mushkil
Through her insanely attractive looks and beautiful way of delivering Shayari, Saba can make anyone fall for her.
She is the kind of character who lives life on her own terms and has no place for love in life. This character was a solid comeback for Miss World Aishwarya Rai in Bollywood.
Even though she doesn't have a long screen time in the film, but still became the limelight.
2. Akira in Jab Tak Hai Jaan
Apart from Katrina being in the lead role, Anushka managed to hold equal attention in Jab Tak Hai Jaan. And it is all about her character Akira, who is full of charm, childish behaviour and sometimes attitude.
Her last act, when she gave up love for her lover's happiness absolutely stole the heart of the audience.
3. Chandramukhi in Devdas
What do you think about how side characters can overshadow the lead once? When their dialogue is the first thing you remember after watching it.
And Chandramukhi is just like that character. She is very efficiently played by Madhuri Dixit. Her dance, her dialogues and her madness for love appeared as the best thing about Devdas.
However, Chandramukhi is not a woman opposite to the hero. But still, people are crazy about her.
4. Mehrunissa in Padmavat
According to the audience, Mehrunissa, played by Aditi Rao Hydari, was looking way more beautiful than Deepika Padukone in Padmavat.
Talking of her character, she is the most loyal wife in Bollywood history. In the entire film, she doesn't raise a single question against her evil husband Allauiddin Khilji.
She only supports him, no matter what. Who would not want a woman like her?
5. Tara in Shuddh Desi Romance
As Vaani Kapoor's personality, Tara's character is the best match for her. And undoubtedly, she outcharmed Parineeti Chopra in Shuddh Desi Romance.
Tara is a flawless girl full of style, looks and humour. She distracts the hero from his happy relationship. To be honest, I wanted her to marry Sushant in the end. But it didn't happen.
6. Babita Kumari in Zero
Katrina Kaif's Babita Kumari character in Zero is one of the most badass female characters in Bollywood. She is an actress in the film who looks very happy on camera but actually carrying a lot of pain.
I bet, you will fall in love with her badass way of talking and caring for those she loves. Her last scene in the movie, when she humiliates Shahrukh to leave her for his own good, is a gem.
7. Sheena in Rockstar
Sheena is another side character of Aditi Rao Hydari who overshadowed the main female lead. Although she didn't have a long screen time in the movie.
She is a reporter who falls in love with Ranbir in a movie, but he is not able to forget Nargis. This makes me believe love is actually blind.
8. Pooja in Chup Chup Ke
Sushma Reddy is not a very popular actress in Bollywood, but still, her character in Chup Chup Ke has grabbed attention. And that is only because no woman can dare to do what she did for Jeetu in the movie.
She is the fiance of Jeetu, but when he suicide, she decides to be his widow for a lifetime. And when he comes back with another girl, she decides to sacrifice her love. This is insane!
9. Ruby in Sanju
However, Sonam Kapoor is not known as a very professional actor. But in Sanjay Dutt's biopic Sanju, she leaves everyone amazed with her performance.
Her character in the film looks very cute, mature, and deeply affected by love. The movie also has Anushka Sharma, Dia Mirza, and Karishma Tanna. But Sonam is in limelight.
10. Vijaylaxmi in Queen
Lisa Hayden's Vijaylaxmi is one of the most loved female side characters in Bollywood.
She is smart, sexy and blonde. I think her name doesn't justify her character because Vijaylaxmi is not a name of a modern girl. Wouldn't you agree?