Actors Shahid Kapoor and Kriti Sanon will be seen together for the first time in a film whose title is yet to be decided. On Saturday, Kriti Sanon shared the first poster of the special featuring herself and Shahid on Instagram. He also shared an update with his fans and followers.
Film's Poster Released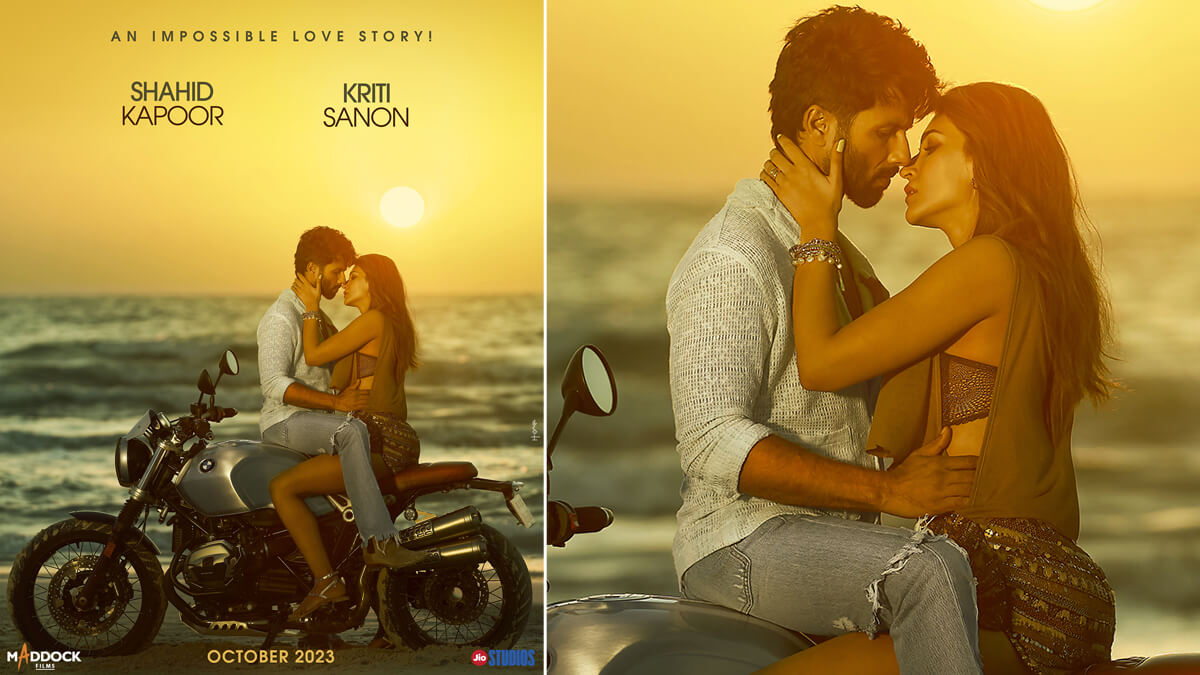 Announcing the end of the film, Kriti wrote, "Announcing the end of our impossible love story. Our untitled project is set to release in October 2023. A Jio Studio and Dinesh Vijan presentation. Written and directed by Amit Joshi and Aradhana Sah. Produced by Dinesh Vijan, Jyoti Deshpande and Laxman Utekar. Maddock Film Production.
Shahid Kapoor was seen with Kriti Sanon
In the first look poster, both Kriti and Shahid are sitting on a bike facing each other in the backdrop of sunset. While Kriti was seen on the seat, Shahid was sitting on the fuel tank. The words 'an impossible love story' were also written on the poster.
Users made funny comments.
Fans are very excited to see this new pair of Bollywood on the big screen.

Many claimed that they had envisioned the pairing of the two long back.

One of the users said, "I saw this back in 2021," said another.

One person even said, "History says #ShahidKapoor with a lady on a bike is a deadly combo" hinting at the actor's Kabir Singh with Kiara Advani, and we agree.
When will the film be released?
Kriti Sanon and Shahid Kapoor, Amit Joshi and Aradhana Shah, the film will release in October this year. It is produced by Dinesh Vijan, Jyoti Deshpande and Laxman Utekar. It will also star Dharmendra and Dimple Kapadia in lead roles.