Played by Hollywood legend Robert Downey Jr, Marvel superhero Iron Man is one of the most popular fictional characters ever. Despite being dead in the universe of Marvel, people still love him similarly.
From unimaginable action sequences to mind-blowing dialogue deliveries, everything about this character is perfect and much appreciated by the audience.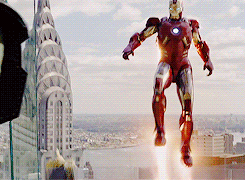 However, another Hollywood superstar, Tom Cruise once claimed that he was the first choice for Iron Man before Robert Downey Jr. According to him, Marvel Studios offered him this role before the superhero universe didn't establish.
Read his full statement here:
"I Love Robert Downey Jr," Said Tom Cruise
In 2018, great Hollywood actor Tom Cruise appeared for an interview with Phase Zero. During the interaction, when the actor was asked whether he would like to play a superhero character in future, he replied with a very confusing answer.
Tom said, "I look at a movie and think, you know, I don't rule anything out, it's what's the story? What's the character? Does it interest me? Do I feel this is what an audience would like to see me in? What can I learn? What can I contribute? That's really how I look at things."
Continuing the chit-chat, the interviewer further asked Tom to say some words about Robert Downey Jr portraying Iron Man's role. In the reply, 'Mission Impossible actor' said, "I love Robert Downey Jr. I can't imagine anyone else playing this role and I think it's perfect for him."
Thereafter, Tom Cruise disclosed that Marvel Studios offered Iron Man's role before Robert. He said, "Marvel Studios came to me at a certain time and, when I do something, I wanna do it right. If I commit to something, it has to be done in a way that I know it's gonna be something special."
"And as it was lining up, it just didn't feel to me like it was gonna work. I need to be able to make decisions and make the film as great as it can be, it just didn't go down that road that way."
So, what do you think, could anyone pull off Iron Man's character better than Robert Downey Jr? Let us know in the comment section.