Adipurush has got everyone talking. Ever since its release, the film has been a hot topic of discussion as the audience is highly disappointed with Prabhas and Kriti Sanon's starrer.
Adipurush is receiving severe backlash from all corners. Audiences are agitated with how Ramayana is portrayed in the film. We got in touch with actor Aashiesh Sharma who played Rama in the show Siya Ke Ram.
What's your take on Adipurush?
Aashish said – My thoughts are pretty simple and straight after watching it. It's a very lazy, completely non-research piece of work. And it straightforwardly tweaks the scripture in its entirety. And it changes the narrative, which I think is not appropriate because we do not have that kind of liberty and command to literally rewrite our scriptures.
He added -It is almost like rewriting our scriptures. Because today, cinema and literature have always been the greatest tools and mediums to take forward our cultural heritage and our history to the next generation. Now that we know that our current generation is moving away from books, content is the biggest medium right now to take forward our cultural heritage to the next generation.
Aashish's View Of Prabhas as Lord Rama In Adipurush
It has nothing to do with the actor. It has to do with how it has been conceived. The actor can only do and add what has been provided to him or what has been breathed. So I think it is very badly conceived, to begin with. It looks like it has been made with WhatsApp forwards. Yeah, literally it sounds like that. The dialogues are such, the characterizations are such. It looks like the intent since the beginning was wrong.
Thoughts On Raavan in Adipurush
No character is like how it has been described in the epic. Raavan, Sita, Lakshman, Hanumanji, Bali, Sugriv, Vibhishan, Meghnath. None of them are like how they have been described in the scripture.
He said – Raavan, I do not know what is wrong. Raavan was never a villain. Ram and Raavan were both two sides of one coin. So that is what Ramayana says.
He added – If you embody the qualities of what Ram stood for, you become Ram. And if you embody whatever Raavan stood for, you become Raavan.
Do you think Adipurush deserves the criticism?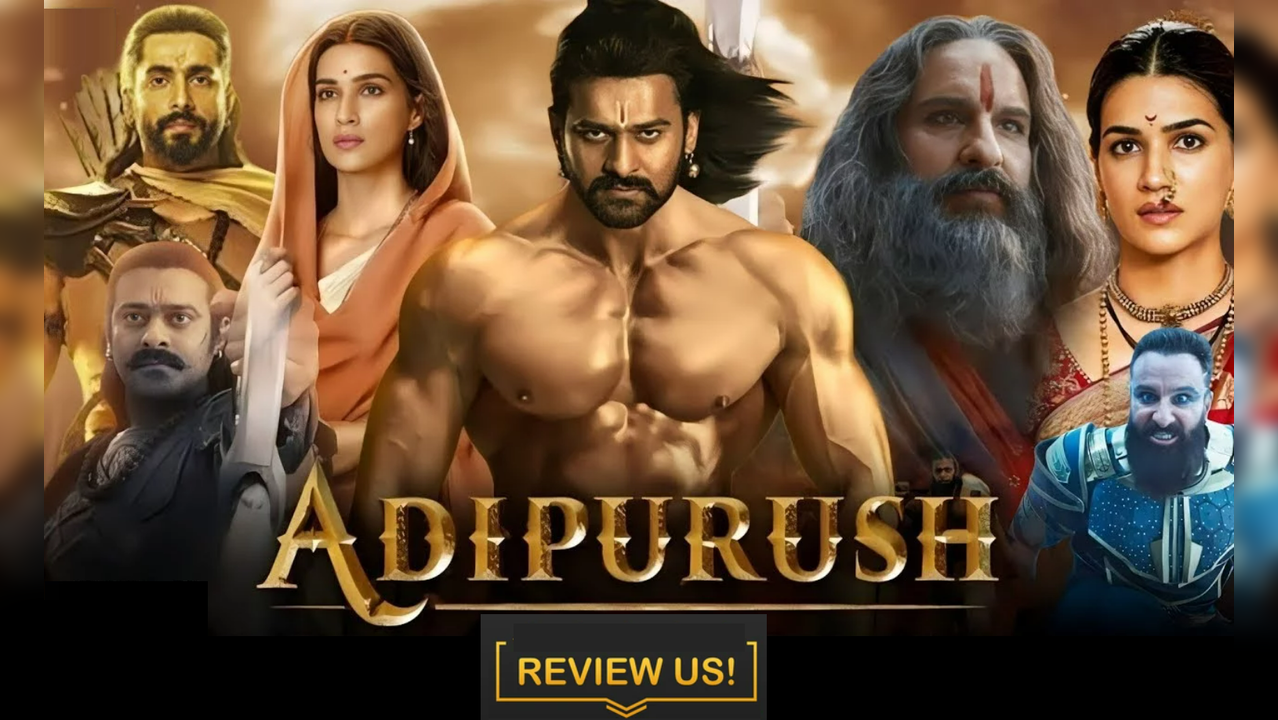 He says – I think it's a very complicated situation. From my point of view, I can say that no filmmaker or actor would set out to make a bad film. Even for the commercial angle, any filmmaker would want to make a successful film, a good film that will make money at the box office, or which will just impress the audiences. That's what everyone's intent is.