Who is the one person who loves like a lover, cares like a mother, fights like a sibling, worries like a father, but is none of these?!! Yes, a Friend. Those linguistic geniuses sitting at Oxford are not yet able to deduce a word that epitomizes the extent of this relation.
Let us take a moment to ponder, why do we even need a friendship day, when all the days of the year are pledged to these assholes! Right? So this Friendship Day, let us take a look at some of the less famous friendships that left us wondering, can the world be so perfect for once?!
1. Augustus Waters and Issac
"If you live to be 100, I hope I live to be 100 minus 1 day, so I never have to live without you."
– Winnie the Pooh
Unambiguously befitting!
Be it Isaac's eulogy to his dying friend, professing he would deny the offer of robotic eyes because he would never want to see a world without Augustus Waters in it! Awww, we all cried out hearts out in that scene!
Or be it Augustus having his back at the time Issac went blind to the surgery and broke up with his girlfriend.
We all want an Augustus in our lives who'll cheer us up and make us throw eggs on our ex's house and let us break his trophies when we are angry!
We miss you Waters, because pain, indeed demands to be felt!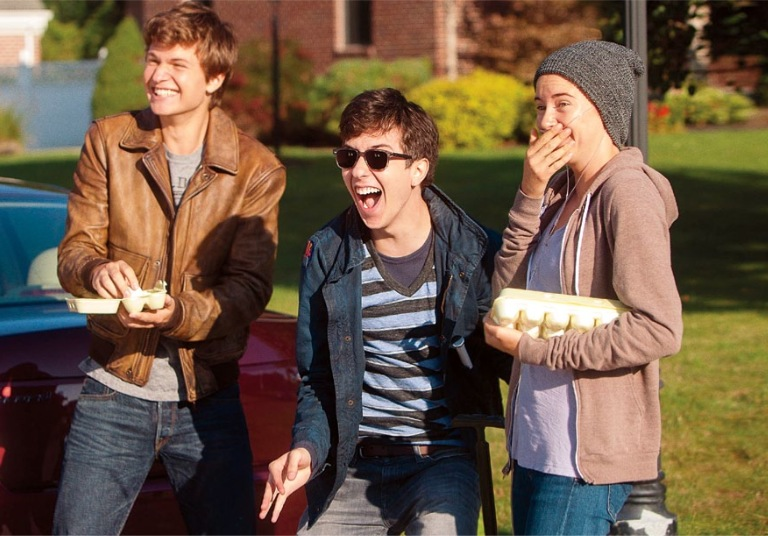 Via: jhsblackandwhite.com
2. Kabir And Shiva
"A real friend is one who walks in when the rest of the world walks out." – Walter Winchell
Indeed, how apt!
Kabir and Shiva taught us the impact of support, a friend on the verge of self-destruction needs!
Be it tolerating his constant outbursts to not leaving his side ever, Shiva made a permanent place in our hearts.
Kabir, we just want to say, if not for shiva, you wouldn't have got the happy ending, we cried our eyes out over!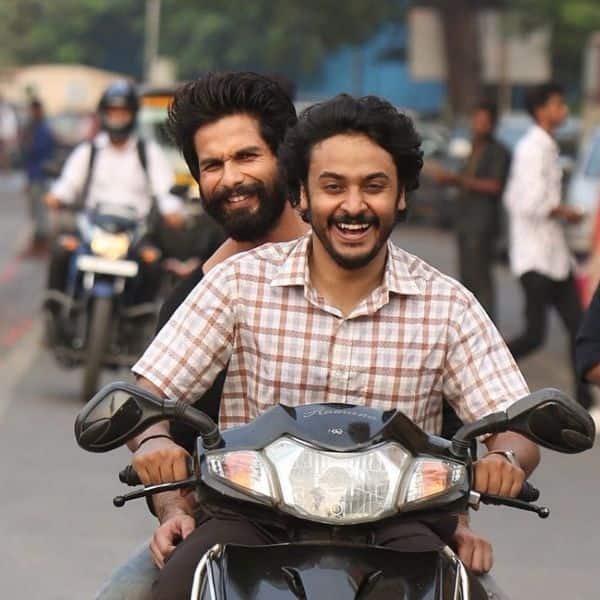 Via: Bollywood Life
3. Chandler and Joey
"A true friend is someone who thinks that you are a good egg even though he knows that you are slightly cracked." – Bernard Meltz
Impeccable!
From having enormous faith in him to paying his bills, from making him a part of your future to not being ready to give him to Ross, if you die, you had us all wishing for a Chandler, for our Joey's!
Joey, from wishing Chandler get a job when all were wishing for the lottery, to taking only him to his first movie première, your flawless love for Chandler, made us envy!
Ah! Could you guys be any more perfect?
Via: thoughtcatalog.com
4. Kundan and Murari
"A friend is one that knows you as you are, understands where you have been, accepts what you have become, and still, gently allows you to grow."-William Shakespeare
That's exactly what Murari was to Kundan!
From being with him at every pothole of his life until the time he died, we all felt the pain in our hearts seeing you mourning over Kundan!
Kundan without Murari was like a tree without roots!
At some point in our lives, we all wish a Murari for us, just to be reminded that love is not indeed, UPSC ka exam, jisko clear krne me 10 saal lg jayein!
Via: Indian Express
5. Tony Stark and Rhodey
"In the end, we will remember not the words of our enemies, but the silence of our friends."-Martin Luther King Jr.
The silence is indeed, defeaning! No friendship can ever touch the eminence of these two. Be it fighting against the government for Tony, or Tony fighting against other superheroes for Rhodey. They showed the strength to stand with each other at times when no one would! For all it's worth, we miss you 3000 Tony, and yes, we feel you, Rhodes!
Via: Coolider.com
6. Jon Snow and Samwell Tarley
"The most beautiful discovery true friends make is that they can grow separately without growing apart."-Elisabeth Foley
Even after spending three seasons apart, you had us all wishing if you two were never separated.
If Jon Snow wouldn't have given him the confidence and faith, the coward, pompous Samwell wouldn't have been the first human to kill a White Walker!
Jon never lost hope in you, neither did you Samwell, be it finding his truth in the citadel and traveling miles to Winterfell to tell him, you had us rest assured that Jon is in safe hands!
Thankyou Samwell Tarley, for Jon, wouldn't have survived without you!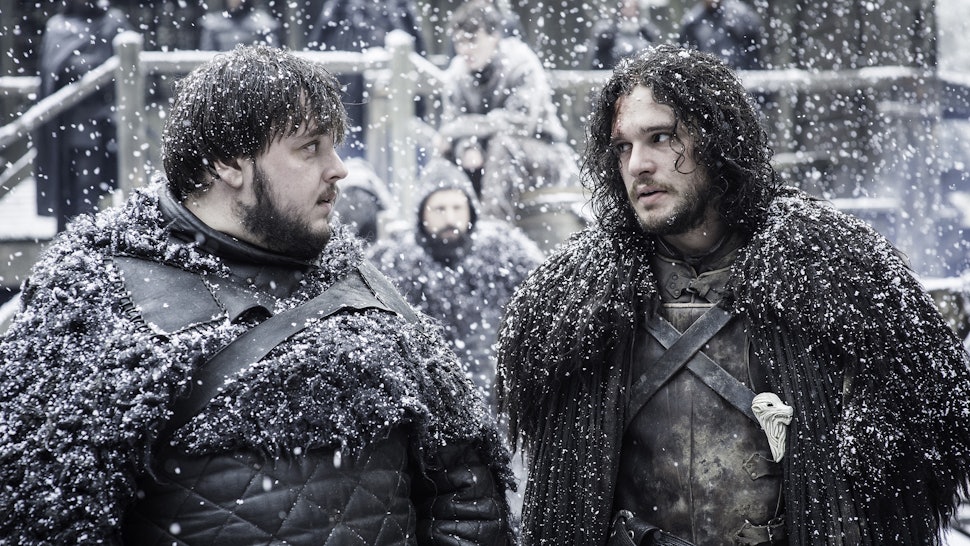 Via: Bustle
We all are heroes in our own little world, just that sometimes we need one for ourselves, and guess who comes to the rescue? Yeah!
Happy Friendship Day.