All of us are well aware of self-claimed film critic and analyst Kamal Rashid Khan aka KRK. He is famous for his offensive movie reviews and for downgrading Bollywood celebrities.
Apart from this, KRK also grabs the limelight because of his one and only film Deshdrohi, which is ranked as the worst Hindi film of all time.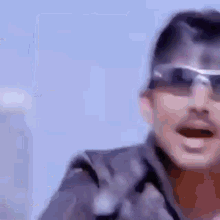 People who watch him, know that KRK doesn't give a damn about the quality of the movie. He has a list of his friends & enemies in the film industry, and he provides reviews accordingly. Mostly, he gives negative reviews for Bollywood films, no matter how good they are.
Recently, KRK made bad comments about various Bollywood celebrities including, Shahrukh Khan, Salman Khan, Kriti Sanon and Shraddha Kapoor. Besides them, he didn't even spare Manoj Bajpayee, one of the most versatile actors in the industry.
A few weeks ago, KRK wrote a tweet for Manoj Bajpayee, in which he claimed that he is a drug addict. Thereafter, the 'Gangs of Wasseypur actor' didn't sit silently. He filed a complaint defamation case against the critic in Indore court. Read the details here:
Manoj Bajpayee Files Defamation Case Against KRK In Indore Court, See Details
As per the reports, Bollywood actor Manoj Bajpayee filed a defamation case against the self-claimed film critic KRK a few weeks ago. The Indore court has also issued a bailable arrest warrant against KRK as he didn't appear in any of the hearings.
As per the KRK's lawyer, he has moved this case to the supreme court. A few days ago, the Deshdrohi actor also made it official through a tweet.
In the tweet, he wrote, "Manoj Bajpayee is living in Mumbai but he went all the way to Indore to file a case against me. Means he doesn't trust @MumbaiPolice @CPMumbaiPolice and Mumbai courts. Case hearing is at Supreme Court on 20th march 2023." See the tweet here:
Manoj Bajpayee is living in Mumbai but he went all the way to Indore to file a case against me. Means he doesn't trust @MumbaiPolice @CPMumbaiPolice and Mumbai courts. Case hearing is at Supreme Court on 20th march 2023. pic.twitter.com/IfaYlt54MY

— KRK (@kamaalrkhan) March 9, 2023
Check out some public reactions to KRK's tweet here:
App ko moka milega … Indore police ke dande khane ka

— jignesh (@jignesh_10) March 10, 2023
may be he trying to clean the garbage from the cleanest city of india 🤷🏻‍♂️

— SRB (@SRBSHUKLA14) March 9, 2023
Aapke liye to badhiya hai Sir ji…
Har jagah aapki ga**nd maari gai hai, Indore me aapne abhi tak nahi marwai hogi … !!!
Ab wahan bhi ja kar ek baar Soojwa lijiye.

— Sayed Nadeem Naqvi (@SayedNadeemNaq2) March 10, 2023
— SUSHANT SINGH SHISHODIA (@_KINNG_) March 9, 2023
Sir baat aage mt bdhao call krke maafi mang lijiye

— Rishabh (@goelrishabh53) March 9, 2023
Woh keh ke lega..sambhal ke KRK😂😂

— Pradeep H (@Pradeep60309509) March 10, 2023
Krk tu toh gya ab😅😅😅

— Sanjeev Kumar (@Sanjeev59046754) March 9, 2023
Gend fate to fate nawabi na ghate

— nikhil (@niikhill_) March 10, 2023
Rip in advance 🤣

— Krish Mecwan (@KrishMecwan) March 18, 2023