Since the past few days, we've been hearing about the tensions surrounding Kashmir. People and tourists are facing a lot of problems. In this hassle, people are rushing here and there to stock up the essential things due to the uncertainty of the situations.
Via: Daily Exelsior
What Led To The Sudden Tension In Kashmir
A lot of speculations about the amendment in Article 35A have led to the unstable conditions in Kashmir. Article 35A that gave exclusive rights for owning land, taking the privilege of the scholarships offered by the government and government jobs. People are fearing that with the changes these privileges might slip from their hands.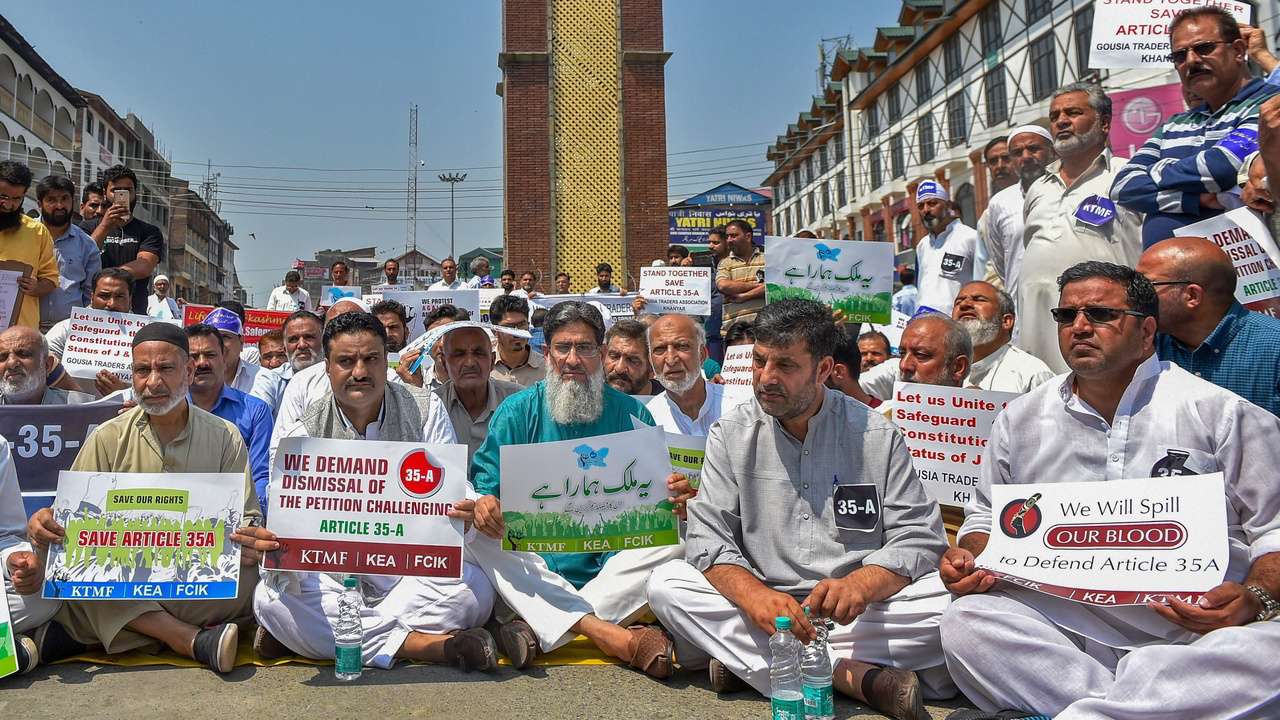 Via:DNA News
Abolishment of Article 370
A statement was given by Amit Shah where he stated that Article 370 is a "Temporary Provision", which grants autonomous state to Kashmir. As people now have many rights and advantages of being the resident of Kashmir they don't want to let go of them. People are therefore marching and protesting to defend and protect Article 370.
Via: The Hindu
Troops Protecting In The State Of Unrest
Already 35,000 troops were on duty and the number will rise to 90,000 soon looking at the prevailing conditions of Kashmir.
Via: Washington Post
Amarnath Yatra Called Has Been Called Off
Pilgrims are suffering due to the cancellation Amarnath Yatra due to the uncertain conditions. Due to security reasons, they have been asked to leave Kashmir as soon as possible.
Via: India Today
All these uncertainties have led to utter chaos in the minds of people. People are preparing themselves for any emergencies by refilling food, petrol, and other necessary stuff.