Amber Heard is one of the most popular Hollywood actresses who received love and appreciation from almost every part of the world. She is famous for her irresistible beauty and stunning looks. And as per the latest report of Dr. Julian De Silva, Amber is the most beautiful woman in the world.
However, the Hollywood actress also faced a lot of hated and criticism last year. Apart from being this famous for her beauty and acting, she grabbed headlines due to a defamation trial case against her ex-husband Jonny Depp. And when she was found guilty, the Aquaman actress lost a lot of her stardom. Some people don't even want to see her on-screen nowadays.
Besides all this, Amber Heard became bankrupt and owes 10 million dollars to Jonny Depp as compensation. But during this hard time, the actress received an impressive offer that can solve almost all of her problems. It is from the X-rated film production agency Zen Models. Scroll down to read the full report here:
Zen Models Offered $9 Million to Amber Heard for A X-Rated Movie
As per recent updates, Hollywood actress Amber Heard's lawyer Elaine Bredehoft received a letter from a p*rn production company, Zen Models. The letter stated "Zen Models is an adult modeling agency and production company. We've been in contact with a group of adult film production companies that are interested in offering Ms. Heard a contract to perform in an adult entertainment video production."
The reports suggest that the agency offered $9 million to the actress for a single film, including $8 million for a contract and $1 million for a donation to the Children's Hospital of Los Angeles.
Although, we haven't heard back from Amber Heard about any of this. But if she accepts this offer, it will cover almost all the amount that she owes to Jonny Depp. The actress has appeared n*ked on-screen various times before, so it's not kind of a big deal for her. She can do it again.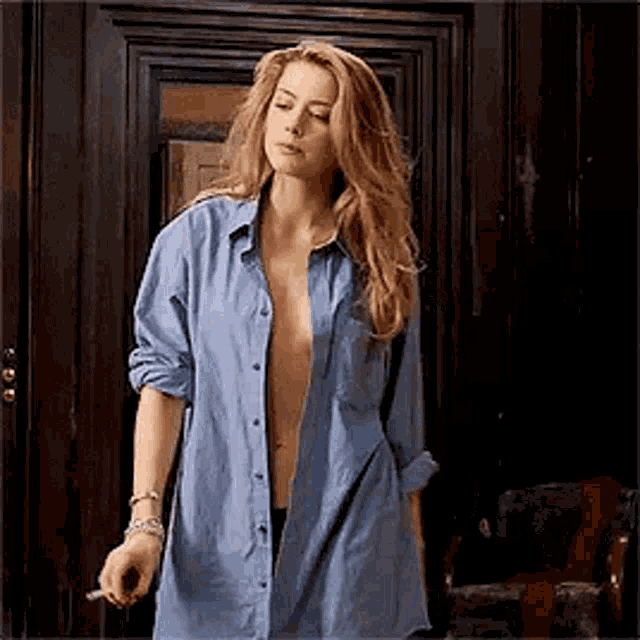 So, what do you think, should Amber Heard accept it or not? Comment down your opinion.
Also Read: Is Ana De Armas Replacing Gal Gadot As Wonder Woman? Read Her Reaction Here
Amber Heard Work Front
Amber Heard made her first on-screen appearance in 2004 as a side character in the sports drama movie Friday Night Lights. Thereafter in 2006, the actress got a breakthrough with a horror film All the Boys Love Mandy Lane. She portrayed the main character of Mandy Lane in the movie, which took her into the spotlight.
Since then, Amber Heard appeared in various successful movies over the years. Her best films include Aquaman, Drive Angry, The Rum Diary, 3 Days to Kill, Paranoia, Syrup, The River Why, etc. And as per the latest reports, Amber will next appear in the upcoming film Aquaman And The Lost Kingdom as Mira.
We hope you enjoyed reading this information. Stay tuned to Stackumbrella for further updates on Hollywood.