Recently a bug was detected in a popular job application website LinkedIn. If you also got confused that how is Google hiring for CEO's position that you need to get your facts refreshed.
Due to a technical error reported in a popular job-hunting site LinkedIn, which allegedly allowed people to post any job listings without any permission or authorization. The flaw enabled people to post job listings on LinkedIn's Business page.
The bug was identified by a Netherlands based recruiter Michel Rijnders who discovered the flaw and reported to Microsoft's professional social network.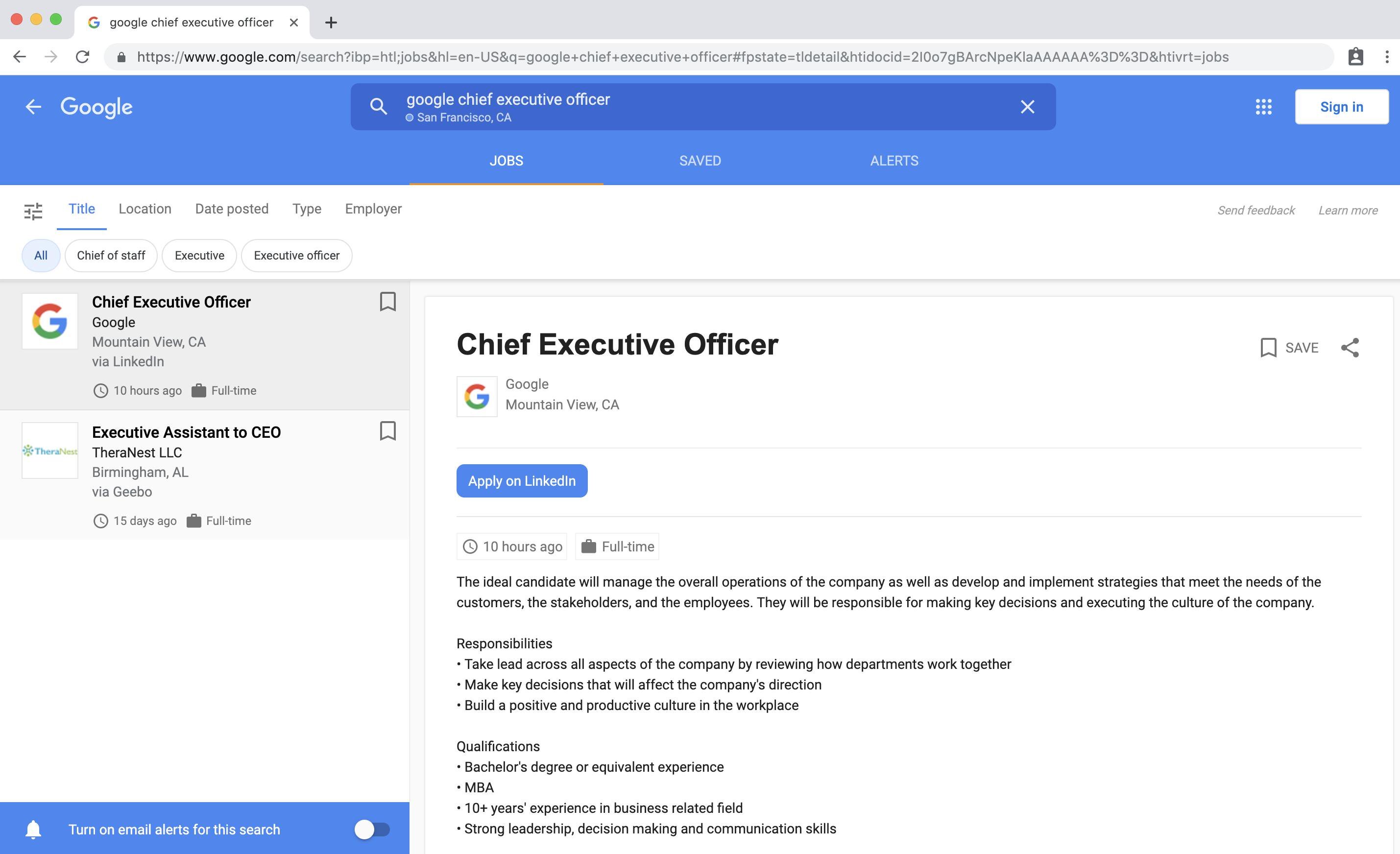 Via: Times Of India
This bug was alarming as it 'Unofficially' allowed people to post for the job post on LinkedIn's Business page. Also, it was shocking to see the results that matched on Google search.
However, LinkedIn in an interview with Adweek gave the word that the bug has been fixed.
"When they are brought to our attention, we quickly moved to take them down. While we do allow companies to post on behalf of other companies (such as in the case of recruiting firms), this is only permitted with the knowledge of both the parties."